Southeast Technical College is planning normal operations for the 2022-23 academic year. Classes will be held on-campus or in their previously scheduled format. Campus events and student activities will hold in-person meetings.
For more information on COVID-19 and the Fall 2022 semester, please see the Fall 2022 guidelines page.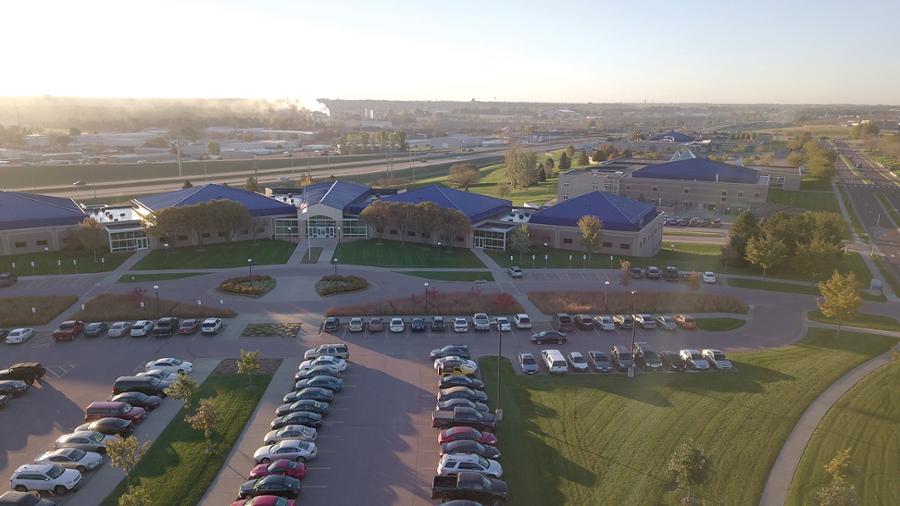 Schedule a Visit
Come check us out! Explore our campus through a Campus Visit Day, group tour or a customized personal visit.

Visit Campus
Event and Academic Calendars
Mark your calendar. View important campus event dates and the Southeast Technical College academic calendar.

View Calendar
COVID-19 Protocols
FACE MASKS OPTIONAL

Face masks are optional on Southeast Tech's campus

REPORT YOUR ILLNESS

Students, staff and faculty should continue to report COVID-19 cases to Southeast Tech for contact tracing purposes. Unsure what to do? Visit the "If You Get Sick" section of our current guidelines.

VACCINATIONS ENCOURAGED

Southeast Technical College encourages all eligible individuals to get their COVID-19 vaccine. For information, including distribution locations, please visit the South Dakota Department of Health's vaccination page.

SOUTHEAST TECH CARES ACT

Under the Coronavirus Aid, Relief, and Economic Security Act (CARES Act), Southeast Technical College has been authorized to distribute emergency cash grants to students as part of the funding allocated in the Higher Education Emergency Relief Fund (HEERF).

GUIDANCE AND RESOURCES

Still have questions? See our additional guidance and resources page with COVID-19 information from the Department of Health, CDC and other healthcare organizations.
Due to the unpredictable nature of COVID-19, Southeast Technical College will maintain its ability to implement more stringent mitigation measures, should the need arise.