Southeast Tech Ranked in the Top 10 Community Colleges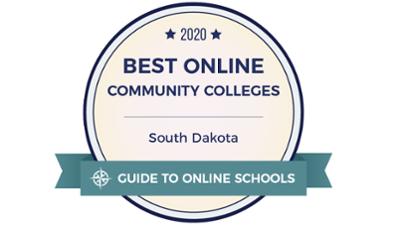 The Guide to Online Schools recently published its 2020 Best Online Community College Rankings nationally and by state. Southeast Tech is featured in their rankings. Southeast Tech is listed No. 8 nationally and No. 1 in the state of South Dakota.
Guide to Online Schools' national list includes the 25 best accredited schools across the country, while their state lists highlight the top community colleges in each state for prospective students who plan to stay local. Both the overall and state lists were ranked by several important factors, including retention rate, graduation rate, percentage of online enrollment data and the number of online associate degrees offered. They also provide a manually researched tuition rate, sourced from each college's official website.
To find out more information you can check out the press release.